Click on Listing for Full Profile Information
Shop For Julian Agriculture Products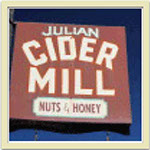 Julian Cider Mill
During Apple Season you will find for sale: Apples, Pears, Asian Pears, Plums, Crab Apples and Italian Plums.
Apples and fresh cider (no u-pick) in season
The Cider Mill has been in operation since 1975. We also have many varieties of apples, pears, preserves, raw honey, French prunes, Italian plums, dried fruits, nuts, candy, caramel apples and gifts!
(760)765-1430
Corner of Main and B Streets
P.O. Box 130, Julian CA 92036
www.juliancidermillinc.com
Carrisito Ranch
4th Generation Family Owned & Operated Cattle Ranch in the Santa Ysabel Valley. ​
Offering
Four generations ago our Ranch began as a dairy and turned into a cattle ranch. We work hard to ensure that our family tradition is passed from one generation to the next. We provide our customers with a local and natural protein. We encourage people to know where their food comes from and above all else to "EAT BEEF". As they say, "BEEF its what's for Dinner!"
CarrisitoRanch.org
760-703-4926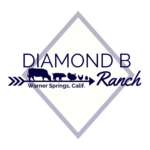 Diamond B Ranch
Nestled in Warner Springs, our family has been raising top quality livestock for over 100 years. We're dropping the curtain on agriculture to show you the in and out of raising these animals all the way to the finished product. Fill your freezer with our direct to consumer meats program offering beef, pork, lamb, Thanksgiving turkeys, and hand gathered eggs.
Direct to consumer ranch raised beef, lamb, Thanksgiving turkeys, & eggs.
http://www.DiamondB.org
(760) 224-2762
Wynola Flats Produce

3962 Highway 78
Wynola Flats Produce: We provide the freshest organic produce on the mountain for our locals as well as the best selection of local fruit for both visitors and residents alike. Our goal is to source as much local produce as possible and to introduce new fruits and vegetables to our customers.
Locally owned and operated since the 1940s. Fresh local produce, olive oils, honey and much more.
Our orchard and produce stand are on the Lewis property – the Lewis family has owned the land since the mid 1930's and been in the Julian area since late 1800's. Currently we are the last fruit stand operating as a produce/fruit stand in our area. We are proud to be serving our community with fresh agricultural products and also supplying traveling guests quality local fruit that we can proudly say is some of Southern California's & Julian's Best!
Thursday – Monday 9am to 5pm