U-Pick Orchards &
Other Agricultural Activities
Look for fresh-picked apples and pears at Julian orchards and fruit stands from mid-August through September, maybe early October.
U-Pick Orchards (Seasonal)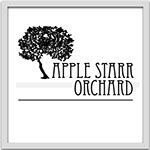 Apple Starr Orchards 
Certified Organic Orchard (CCOF) since 2000 growing Apples (delicious, fuji, gala, granny & jonagold) and Pears (bartlett, bosc, anjou).  Groups should email to schedule appointments.
(760) 305-2169 (email preferred)
1020 Julian Orchards Drive, Julian, CA
Email: julian.applestarr@gmail.com
For directions and views of Orchard please visit
www.apple-starr.com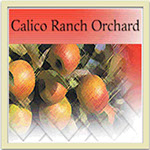 Calico Ranch – U-Pick
Please check back soon for 2017 u-pick information and schedule.
Our farm was first planted in the 1930's with many varieties of antique apples and pears.
(858) 586- 0392
4200 Highway 78, Julian, CA 92036
www.calicoranch.com
Fort Cross Old Timey Adventures
Enjoy 5 acres of beautiful lilacs during our annual Lilac Festival in the spring. Bring a bouquet home with you! Throughout the warmer months, we offer U-Pick organic strawberries. During The Fall Festival, come for the U-Pick pumpkins and squash in our pumpkin patch. Fairy Garden and Dino Garden Making, offered year round.
Free entry to the grounds for all of our events, with hands-on seasonal activities available as well! Agritourism education offered year round for field trips as well as individuals.
4425 Hwy 78, Santa Ysabel, CA 92070
951-847-1904
Website: 
www.fortcross.com
Facebook: 
www.facebook.com/fortcrosscamping/

Gastil Mountain Farms / Apples & Art Orchards – U-Pick
U-pick begins September 7, 2017 by appointment only
Our u-pick orchard is by reservations only for groups of 20 or more -no individuals.  Make your group reservations now.
We offer tours at 1 and 3 daily.  This includes an apple fact lecture and quiz, apple picking, and group cider making and tasting – all for $10 per person.  Please book you group early as we only take a limited number
We have Red & Golden Delicious, Gala, McIntosh, Fuji, Granny Smith, Lady Apples and Heirloom apples.  Free apple cider making with tour.
(760) 310-6368
1052 – 1055 Julian Orchards Drive
Email: applesandart@sbcglobal.net
www.applesandartorchards.com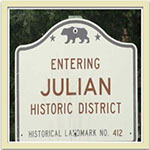 O'Dell's Pear Orchard – U-Pick
U-Pick is Open Weekends,  11 am to 4 pm. Weekdays by appointment only.
We have been CCOF (Certified Organic) since 2004 – there are approximately 400 Pear trees Bartlett, Anjou, Bosc.  We are a family oriented farm always keeping children in mind. In addition to Pears, there are Chickens, Goats & Horses.
760-765-1174.
1095 Julian Orchards Dr, Julian, CA
Email: odell.camille@yahoo.com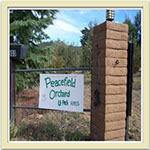 Peacefield Orchard – U-Pick
2017 Season is Closed – Thanks to all who came out to see us this season.

Family grown and never sprayed apples include Gravenstein, Granny Smith, Jonagold, Jonathon, Red Delicious, Mackintosh, and Transcendent Crab Apple. French Plum and Bartlet Pear available soon.
Info: 855-Zen Apple (855-936-2775)
3803 Wynola Road, Julian
www.peacefieldorchard.org

Volcan Valley Apple Farm – U-Pick
U-Pick is Open Fri thru Mon, 9 am to 5 pm
Family fun. 7000 trellis grown apple trees. 7 apple varieties.
Easy hand picking by all ages. $12 per bag
Volcan Valley Apple Farm is a Premium U-Pick Orchard nestled between wineries at Wynola Rd and Julian Orchard Dr.
1284 Julian Orchards Dr., Julian, CA
volcanvalley@gmail.com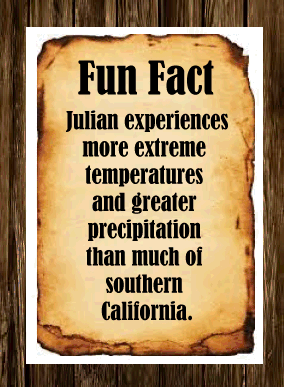 Other Agricultural Activities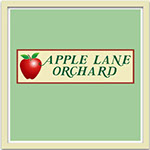 Apple Lane Orchard Country Estate
(no u-pick, wholesale only)
We are a fully functional orchard and cider processing company supplying San Diego and Riverside Counties.
2641 Apple Lane
P.O. Box 760, Julian, CA 92036
Thomas Hensley: 760-765-2645
applelaneorchards.com
info@applelaneorchardscom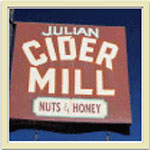 Julian Cider Mill
Apples and fresh cider (no u-pick) in season
The Cider Mill has been in operation since 1975. We also have many varieties of apples, pears, preserves, raw honey, French prunes, Italian plums, dried fruits, nuts, candy, caramel apples and gifts!
(760)765-1430
Corner of Main and B Streets
P.O. Box 130, Julian CA 92036
www.juliancidermillinc.com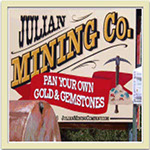 Julian Mining Company
Open Saturday and Sunday
A pumpkin patch with hayrides and cider making–in fall, and a upick apple orchard.
(951) 313-0166
Email: julianminingco@aol.com
www.julianminingcompany.com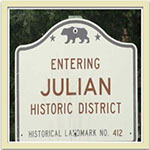 Limoñ Orchards
Limoñ Orchards produces organic pears, crabapples, and heritage apple varieties. Our hand-selected fruit is sold to area markets, restaurants, cideries, and specified bakeries. (Seasonal wholesale only)
(425) 478-3484 and (619) 846-7463
PO Box 426
Julian, CA 92036
kvlimon@gmail.com and ltodd.limon@gmail.com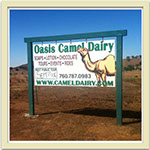 Oasis Camel Dairy
PRODUCTS: Hand-crafted camel milk soap, lotions and camel milk chocolate. VISIT: Tours, camel rides and events. Located between Ramona and Julian on Highway 78.
(760) 787-0983
26757 Old Julian Highway, Ramona, CA 92065
Email: contactus@cameldairy.com
www.cameldairy.com

Star B Buffalo Ranch and Hop Farm
Established in 1979, Star B Ranch is one of the most recognized Bison ranches in the nation, selling top quality Bison breeding stock and producing 100% grass fed Bison meat. Family owned and operated, Star B Ranch is also Southern California's first and largest commercial hop farm, providing the growing craft brewery industry with San Diego grown hops.
(760) 789-8155
28428 Hwy. 78, Ramona
Email: starbken@hotmail.com
www.starbranchandhopfarm.com
Wynola Flats Produce (no U-Pick)
Fresh fruit and produce directly from farms year-around. Both conventional and organic farming. Local honey as well as honey from small apiaries. Balsamic Vinegar, Olive Oils, Dates & Nuts in season. Dry Goods Room with small amounts of supplies. Open Friday through Monday.
(760) 765-1868
3962 Highway 78
P.O. Box 704, Julian, CA 92036