As of 10-1-17 to the best of our knowledge
All U-Picks are
CLOSED FOR THE 2017 SEASON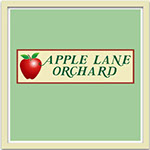 Apple Lane Orchard Country Estate
(no u-pick, wholesale only)
We are a fully functional orchard and cider processing company supplying San Diego and Riverside Counties.
2641 Apple Lane
P.O. Box 760, Julian, CA 92036
Thomas Hensley: 760-765-2645
applelaneorchards.com
info@applelaneorchardscom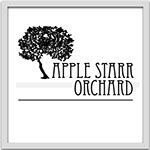 Apple Starr Orchards 
Closed for the 2017 Season
Certified Organic Orchard (CCOF) since 2000 growing Apples (delicious, fuji, gala, granny & jonagold) and Pears (bartlett, bosc, anjou).  Groups should email to schedule appointments.
(760) 305-2169 (email preferred)
1020 Julian Orchards Drive, Julian, CA
Email: julian.applestarr@gmail.com
For directions and views of Orchard please visit
www.apple-starr.com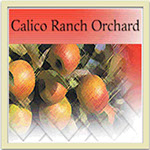 Calico Ranch and Cidery – U-Pick
Closed for 2017 Season
Our farm was first planted in the 1930's with many varieties of antique apples and pears.
(858) 586- 0392
4200 Highway 78, Julian, CA 92036
www.calicoranch.com
Fort Cross Old Timey Adventures
Enjoy 5 acres of beautiful lilacs during our annual Lilac Festival in the spring. Bring a bouquet home with you! Throughout the warmer months, we offer U-Pick organic strawberries. During The Fall Festival, come for the U-Pick pumpkins and squash in our pumpkin patch. Fairy Garden and Dino Garden Making, offered year round.
Free entry to the grounds for all of our events, with hands-on seasonal activities available as well! Agritourism education offered year round for field trips as well as individuals.
4425 Hwy 78, Santa Ysabel, CA 92070
951-847-1904
Website: 
www.fortcross.com
Facebook: 
www.facebook.com/fortcrosscamping/

Gastil Mountain Farms / Apples & Art Orchards – U-Pick
Sorry, we are not taking any more reservations for this season.
Our u-pick orchard is by reservations only for groups of 20 or more -no individuals.  Make your group reservations now.
We offer tours at 1 and 3 daily.  This includes an apple fact lecture and quiz, apple picking, and group cider making and tasting – all for $10 per person.  Please book you group early as we only take a limited number
We have Red & Golden Delicious, Gala, McIntosh, Fuji, Granny Smith, Lady Apples and Heirloom apples.  Free apple cider making with tour.
(760) 310-6368
1052 – 1055 Julian Orchards Drive
Email: applesandart@sbcglobal.net
www.applesandartorchards.com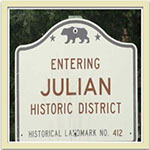 O'Dell's Pear Orchard – U-Pick
Closed for 2017 Season
We have been CCOF (Certified Organic) since 2004 – there are approximately 400 Pear trees Bartlett, Anjou, Bosc.  We are a family oriented farm always keeping children in mind. In addition to Pears, there are Chickens, Goats & Horses.
760-765-1174.
1095 Julian Orchards Dr, Julian, CA
Email: odell.camille@yahoo.com

Volcan Valley Apple Farm – U-Pick
Closed for the 2017 Season
Family fun. 7000 trellis grown apple trees. 7 apple varieties.
Easy hand picking by all ages. $12 per bag
Volcan Valley Apple Farm is a Premium U-Pick Orchard nestled between wineries at Wynola Rd and Julian Orchard Dr.
1284 Julian Orchards Dr., Julian, CA
volcanvalley@gmail.com