2017 – 9th Annual Taste of Julian
Special Events In Julian
TASTE OF JULIAN
GOLD RUSH DAYS
4th Of JULY PARADE
APPLE PIE GRAND PRIX
SIP OF JULIAN
GRAPE STOMP
MUSIC FESTIVAL
APPLE DAYS
COUNTRY CHRISTMAS
The Following Businesses in Julian Are offering These incentives Just for Taste of Julian Ticket Holders to Visit when you come to Julian
Julian Olde Time Photo
20% off to taste of Julian participants.
2608 B Street (in the KO corral)
Julian, California
(760) 315-8491
https://www.facebook.com/Julianoldetimephotos/
Fort Cross Old Timey Adventures
Hands-on Living History and all around good fun!
10% off any event in 2017 at Fort Cross!
We offer tomahawk throwing, candle dipping, nature walks, cider pressing, hoedowns, jug band music, petting zoo,hayrides, agritourism, and more!
www.FortCross.com
www.facebook.com/fortcrosscamping
Julian Auto Repair
$25 Off  Your First Visit
30362 CA-78, Santa Ysabel, CA 92070
http://www.julianautorepair.com
​(760)765-4227 (4CAR)
Wynola Junction Antiques & Collectibles
20% off any one original priced item – discount good through June 30, 2017.
Wynola Junction Antiques & Collectibles, Wynola Country Garden, and Wynola Trains and Toys
4326 Highway 78, Julian,
San Diego County, California
760-765-4758
Kathy's Dress Shop
Offering 10% Off to Taste of Julian Participants
2019 Main Street, Julian, CA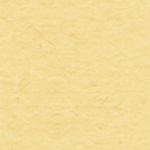 2017 – 9th Annual Taste of Julian 
A Rural Dining Adventure!
April 8, 2017
Taste of Julian is a self-guided culinary tour of participating one-of-a-kind restaurants, wineries, and breweries
FREE PARKING!! In the parking lot on 4th & "B" Street
Tickets are $25.00 per person in advance. Printed receipts for tickets purchased online will be validated when brought to the event at the Julian Town Hall, corner of Hwy 78 & Main Street.
We Are Happy to Announce Shuttle Services for
Taste of Julian 2017
Shuttle Will be in Front of Town Hall on Event Date. Will Pick up and Drop off attendees throughout participating restaurants/ breweries and wineries throughout the event hours.
Get Your Tickets for the 2017 Taste of Julian


Our 2017 Line Up Continues to Grow