JULIAN GRAPE STOMP FESTA
September 1, 2018
11 am to 6 pm – at Menghini Winery
1150 Julian Orchards Dr
Plenty of General Admission Tickets Will Be on Sale at the Gate on the date of the event.  Come Join Us!
Get Directions to Menghini Winery

1150 Julian Orchards Drive, Julian, CA
Vendor Applications for Grape Stomp Festa
2017 Grape Stomp Sponsors
SDG&E
Buffalo Bills
Ramona Disposal
Volcan Valley Apple Farm
Amber Ramirez Insurance
Arlan Knutson Insurance
Butterfield Bed & Breakfast
Community Valley Bank
Dave's Musical Entertainment
Don's Market Laguna Mountain Volunteer Assn
Julian Lodge Bed & Breakfast
Julian Medical Clinic
KQ Ranch Campground
Mountain Gypsy
Nickel Beer
Orchard Realty
Patrick Engineering
Red Hawk Realty
SMV Robertson- Rock Insurance Agency
Sky Sailing at Warner Springs
Main Street Auto Care
2017 Information – Check Back for 2018 Updates
This year we are celebrating our 21st anniversary of the Julian Grape Stomp Festa. We are excited to be continuing the old-world tradition of kicking off your shoes, rolling up your pant legs and letting tons of blessed grapes squish beneath your feet!
Julian's Grape Stomp Festa is a great way to spend a Saturday and this year's is shaping up to be one of our best. With ten local wineries offering sips to sample, a wide variety of food and shopping opportunities, great Italian music provided by Roman Holiday, Bocce Ball Court,  "Lucy Look-Alike" encouraged and undoubtedly, a little extemporaneous dancing here and there, this will be a party to remember!
Join us at Menghini Winery, 1150 Julian Orchards Dr., Julian on September 2, 2017
11 am to 6 pm.
 Regular admission tickets are $15 for adults, children ages 6 to 20 are $5, and under age 5 are free. (Children must be accompanied by an adult).  You may purchase tickets online (here) or at the gate.  VIP TICKETS for 2017 are SOLD OUT!
VIP experience that includes convenient reserved parking, event admission, a fast-pass to the stomping vat, comfortable seating under the VIP tent in the shade,  a free wine glass, two free cocktails and snacks . . . All this for only $50.
Note: The VIP ticket experience is only available for Adults. Children will not be allowed in the VIP tent.
2017 Participating Wineries 
Barrel 1
Blue Door Winery
Eagles Nest Winery & Cottage
Julian Hard Cider
Menghini Winery
Pamo Valley Winery
Schwaesdall Winery
Sierra Robles Vineyard
Vineyard Grant James
Volcan Mountain Winery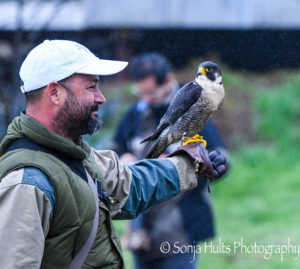 New in 2017 – Falconry Demonstration
Cisco Clibourne is a master falconer will be performing a falconry demonstration. This is a very interactive demonstration that will include a display of all our birds of prey, an educational discussion of these amazing birds of prey, pictures, handling a hawk/falcon wearing a falconry glove, and last but not least a flight demonstration with our peregrine falcon. Our website is www.toptalons.net.