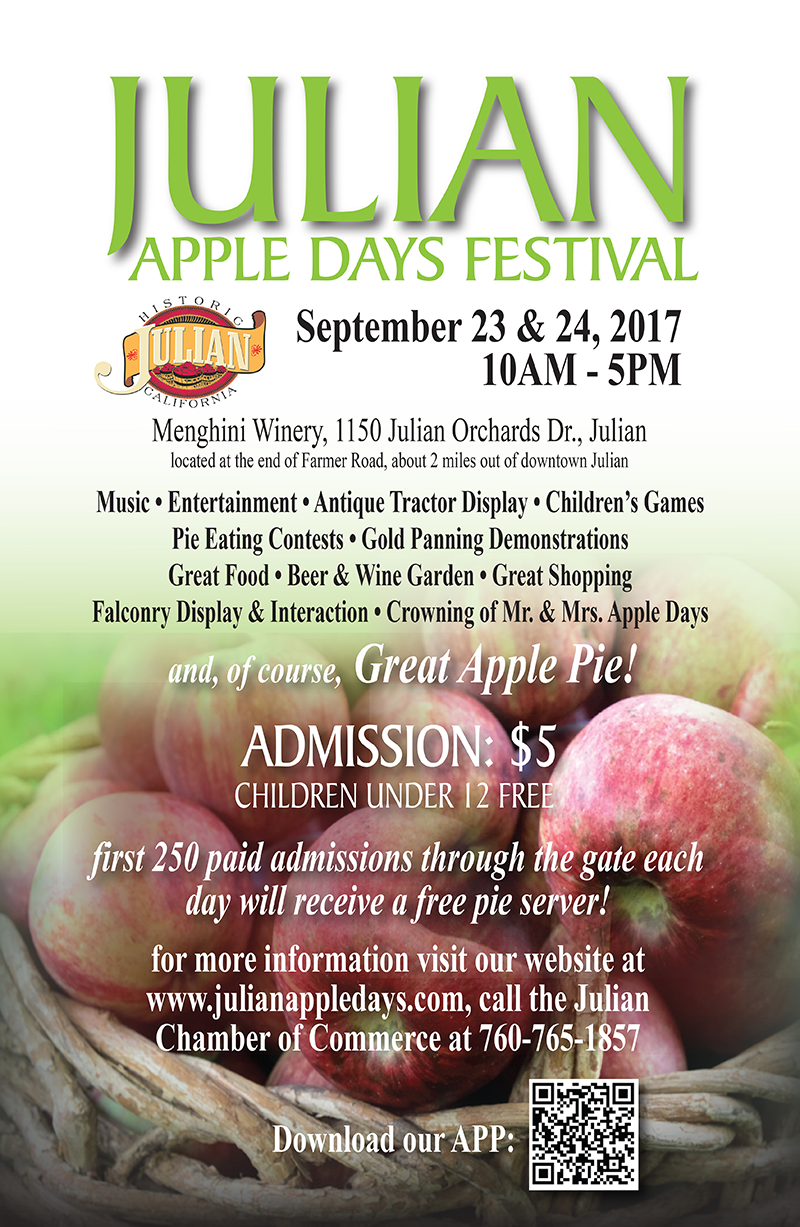 Please leave your dogs safely at home.
Kids!  Want to Color in Our Fall Coloring Contest?
Click on the image Below to Open and Print
Print your name and age on back
Turn into the Julian Library or Bring to the Festival to Receive a Prize for Your Entry.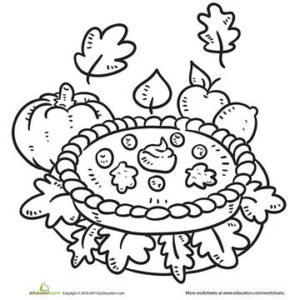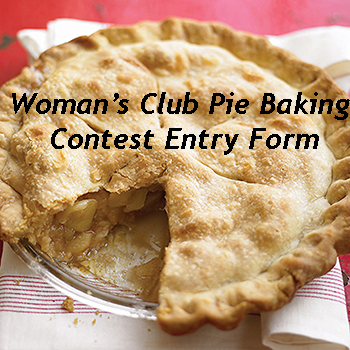 Thank you to our Judges This Year:
Jeremy from Jeremy's on the Hill
Raul SR. from California Mountain Bakery
Nico from Candied Apple Pastry shop
Barry from Dudley's bakery
Thank you to Our Sponsors!
COUNTYwide Wholesale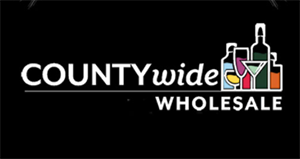 858-560-0465
Butterfield Bed and Breakfast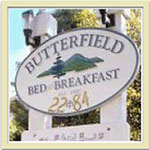 JULIAN APPLE DAYS FESTIVAL
Sept. 23 & 24, 2017
1150 Julian Orchards Dr
We will have an ATM App at the event to disburse cash – However, it is the mountains. It can be slow  & temperamental. We recommend bringing cash to the event. Several Vendors will accept cards. This is just an advisory to help you avoid any inconvenience of waiting in line for cash.
Welcome to the Julian Apple Days Festival!
A special weekend full of fun for the whole Family!
As part of Julian's Apple Days Celebration, a two-day Apple Days Festival will be held September 23 & 24, 20167 at Menghini Winery featuring music and dancing, an antique tractor display, children's games and activities, gold panning demonstrations, a beer and wine garden, food and merchandise vendors, contests, and, of course, apple pie. The event runs from 10:00 am to 5:00 pm, both Saturday and Sunday. The admission is $5 for adults with children 12 and under free of charge.
The first 250 people through the gate (paid admission only) each day receive a FREE pie server.
New in 2017 – Falconry Demonstration
Cisco Clibourne is a master falconer will be performing a falconry demonstration. This is a very interactive demonstration that will include a display of all our birds of prey, an educational discussion of these amazing birds of prey, pictures, handling a hawk/falcon wearing a falconry glove, and last but not least a flight demonstration with our peregrine falcon. Our website is www.toptalons.net.
—————————————————
In 1907, Julian apples won the prestigious Wilder Medal, the highest award given by the American Pomological Society. Hard-working ranchers wanted to celebrate, town leaders wanted to interest outsiders in Julian's future so preparations got underway for a great event, a harvest home, a fall festival undefined and they called it Apple Day.   On October 9, 1909, colorful displays of various varieties of apples were set up in Town Hall, there was an all-night dance, free food, some speeches and a baseball game with Ramona. There was foot racing and fancy riding tricks by individual horsemen. Newspaper accounts estimated the crowd from 200 to 2,000. Subsequent annual celebrations would attract upwards of 45,000 people.
"Today, Julian Apple Days is no longer a single day event but a full two month celebration with a variety of daily activities," according to Tracy Turner, president of Julian's Merchants Association. "The Festival gives you a special weekend of fun."

The coronation for Mr. and Mrs. Apple Days will be held on Saturday.
There's plenty of free parking for the Apple Days Festival available at Menghini Winery, located at the end of Farmer Road, about 2 miles out of downtown Julian. Last year's festival attracted over 5,000 visitors.
The Apple Days celebration is planned by The Julian Merchants Association, a community group representing more than 90 merchants in the greater Julian area — Julian, Wynola and Santa Ysabel in San Diego County's eastern mountains.
For more information please contact: Julian Chamber of Commerce at (760)765-1857