Entertainment
Many local establishments offer excellent entertainment options for your enjoyment. Bluegrass, rhythm and blues, classic rock, Americana, Piano music, even open-mic nights.  Musicians come from near and even far to entertain Julian visitors and locals alike.

Every Sunday : 'Music at the Julian Station' A year-round, family-friendly event with live local music and BBQ at the Julian Station. Located at 4470 Julian Rd. (Hwy. 78), Julian, CA 92036, 3 miles West of Main St. See www.julianstation.com for schedule and more info.

Jeremy's on the Hill: Every Saturday, Sunday and Monday Live Entertainment. Contact Jeremy's for complete details.
4354 Highway 78, WYNOLA
(760) 765-1587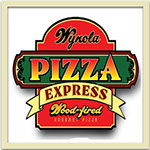 Every Friday and Saturday Night: Live Entertainment at Wynola Pizza & Bistro. 4355 Highway 78.  Visit www.wynolapizza.com for monthly line up and videos.

Every Friday: Live entertainment in the Pine Hills Lodge Pub from 8 pm to 12 Midnight.
(760) 765-1100 www.pinehillslodge.com
The Julian Doves & Desperados
In town every Sunday at 1 and 2 p.m., the famed Julian Doves & Desperados perform historic, or is that hysterical, gunfight skits at their stage area, located in-between The Julian Fitness Center and the Julian Market & Deli, weather permitting. Fun for all ages. Admission is free. Meet the characters, Captain Cooper, Sadie Cashman, Doc Hopkins, Snake and Gypsy Davenporte. Sponsored by the Julian Chamber of Commerce
For Information: (760) 765-1857

Julian Library
Every First Tuesday at 6pm "Music on the Mountain" series features unique artists for your musical entertainment.
http://www.sdcl.org/branch-calendars.html#JL
1850 Highway 78, Julian, CA 92036
(760) 765-0370

Talons, LLC
Cisco Clibourne is a master falconer who successfully uses his trained falcons and hawks to provide professional bird abatement, entertainment and educational services. Interactive displays, demonstrations and supervised live contact with our birds of prey.
We cater to-county and state parks and preserves – vineyards and wineries -private parties, group gatherings, school assemblies, education demonstrations, hiking groups and hawk walks.
760-224-2323
760-685-8777
kclibourne@gmail.com
www.toptalons.net