Special Events In Julian
TASTE OF JULIAN
GOLD RUSH DAYS
4th Of JULY PARADE
SIP OF JULIAN
GRAPE STOMP
MUSIC FESTIVAL
APPLE DAYS
COUNTRY CHRISTMAS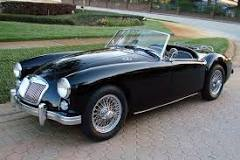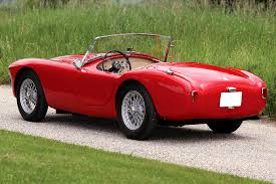 Julian Apple Pie Grand Prix
Vintage Sports Car Show, Parade and Festival
A Salute to the Sports Cars of Great Britain
Sat. July 29, 2017
Sponsored by the Julian Chamber of Commerce and
Julian Classic Motoring  Society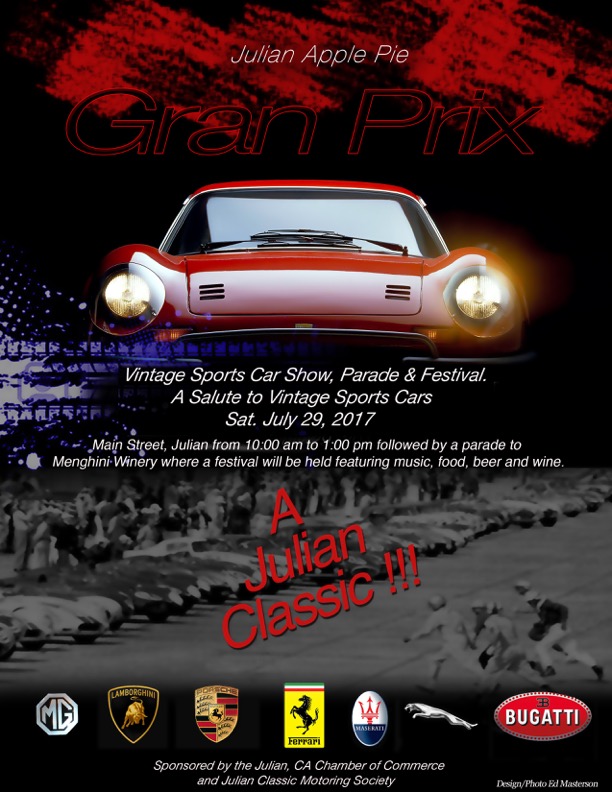 Attention Car Owners:
Show your car on Main Street Julian from 10:00 am to 1:00 pm on July 29. Then parade to Menghini Winery for public viewing and Festival until 5:00 pm. Festival includes music, food, beer wine and fun.

•Event set up on Main street at 7:00 am, July 29th. You will be provided with exhibition parking on Main Street.

•Special car-show rates are available for accommodations for those wanting to spend the night or weekend in Julian.

•Participation awards for all attendees: All entrants receive a commemorative bottle of wine and a dash plaque.

•Entry Fee $60.00. (No Hot Rods Please).

•Contact Steve Sheppard for further details at:
chucko5500@hotmail.com

•HAVE A GREAT TIME IN JULIAN WITH YOUR CAR AND FRIENDS.